Before Magdalena Bay burst into The Regency Ballroom with sparky psychedelia, BAYLI strode onto stage with her classic nonchalance.
Kicking off smoothly with "Think of Drugs," the New-York-based artist quickly proved her ability to traverse genres with ease. She hopped from the glitzy hyperpop of "Demon Time" to the polished pop R&B of "Act Up," effortlessly switching between spontaneity and serenity. The set hummed with celebratory delirium, making it the perfect opener to Magdalena Bay's lively, feverish headlining act.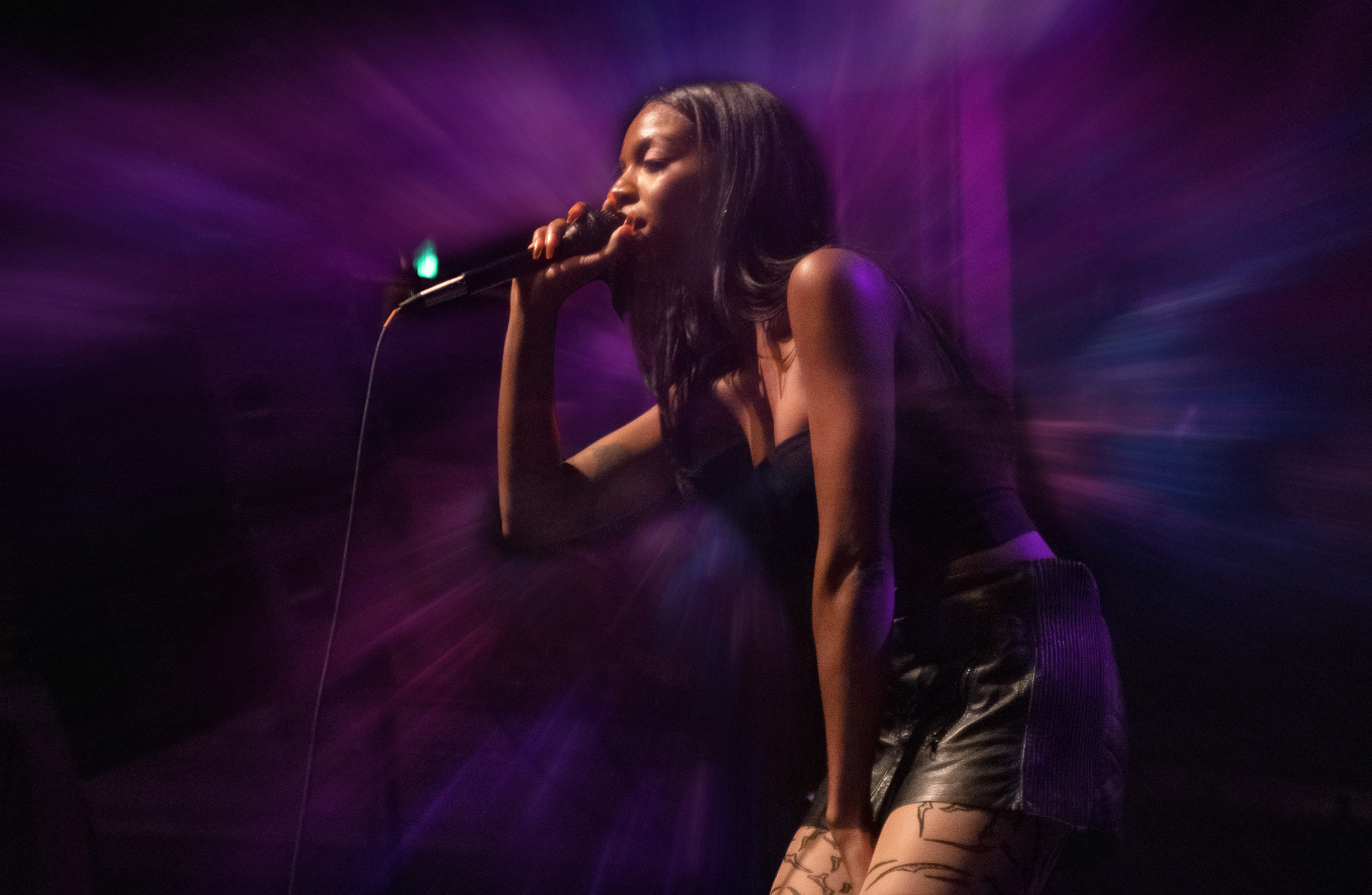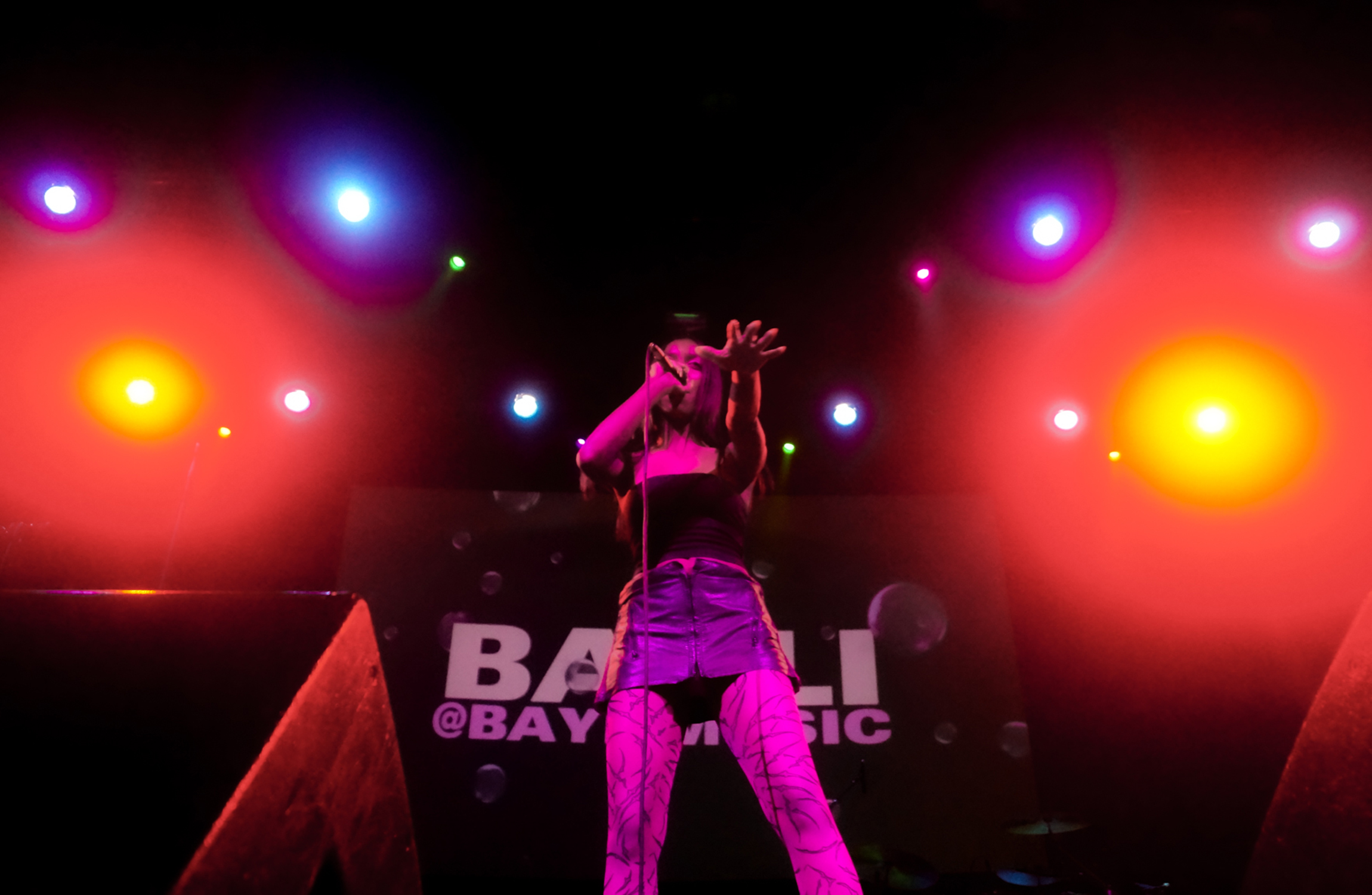 BAYLI towered over the audience in her tall heeled boots, looking sharp in her leather skirt and embellished tights. Wearing shades for much of her performance, it might have been easy for some to mistake BAYLI's casual air for ennui, but she had the Regency Ballroom bouncing by the end of her set.
Like the mist in a crystal ball, BAYLI's hazy set swirled with mystery — each song's refreshing take on pop melted into the crowd with colorful blurriness. She found strength in her versatility, controlling the crowd's mood with the wave of her hand and a step in the right direction. In celebration of her latest EP Stories 2, peace signs popped up in the air at BAYLI's request before her performance of "Ur Mine," and phone flashlights shimmered across the venue as BAYLI dove into "16."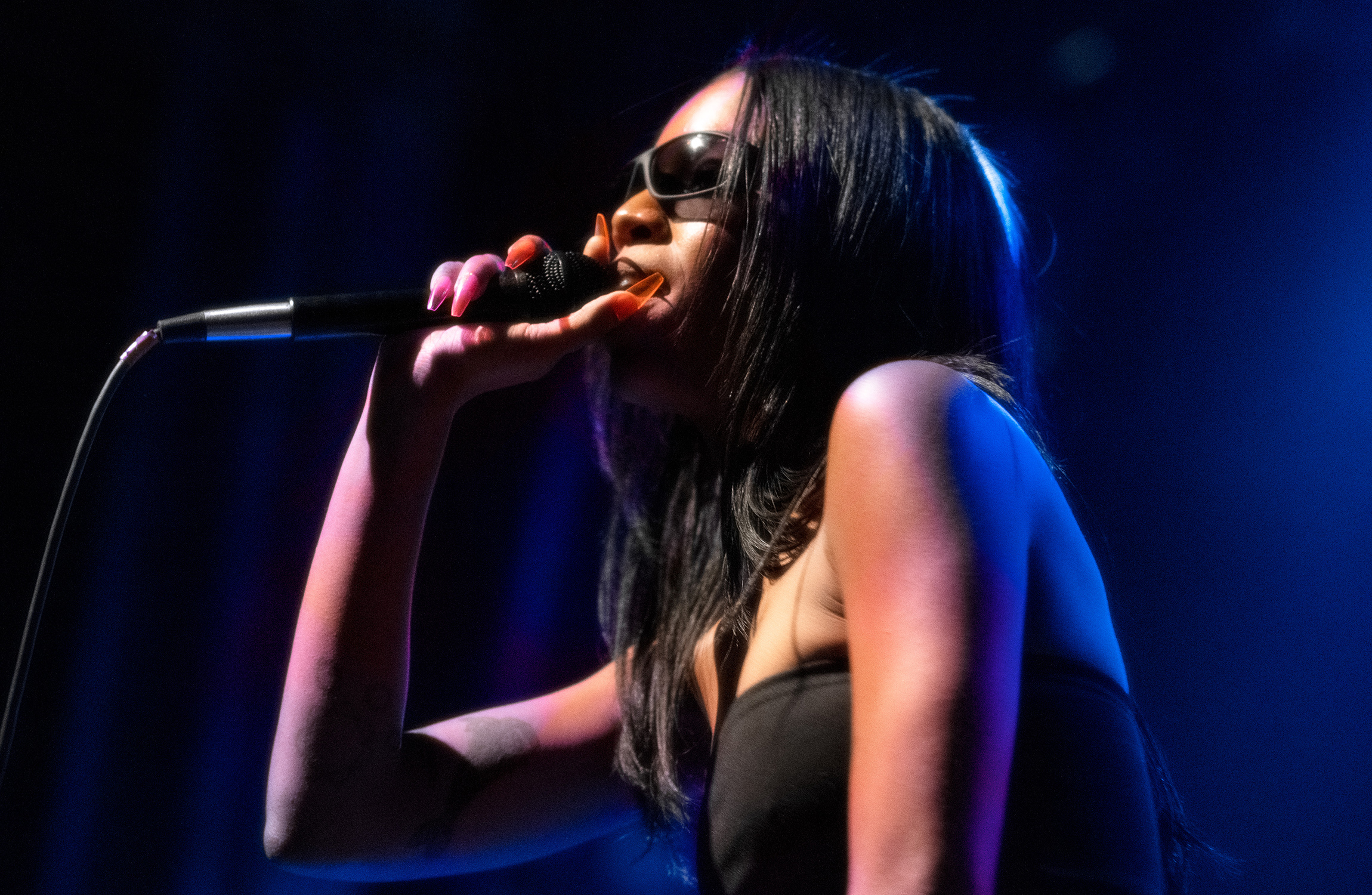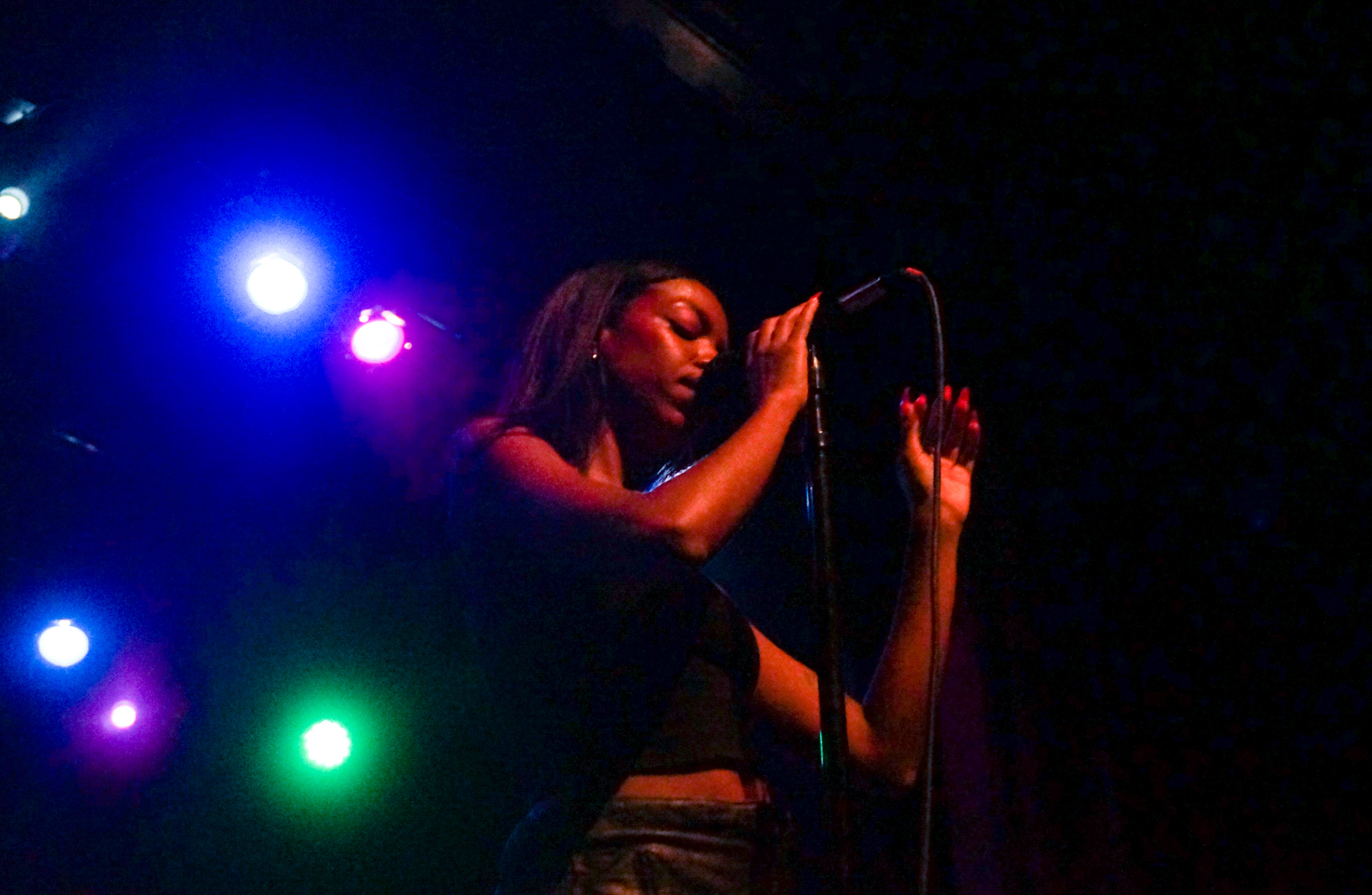 BAYLI's set was marked by her composure, which was not to be confused with indifference. Although the artist appeared initially shy, her reserve blossomed into placid equilibrium as the show went on. She drifted to one side of the stage, seemingly distant for a moment until the beat drop snapped her back to reality — yet, ultimately, her set glowed with pop fantasy.